Louis Pernot
His instruments and strings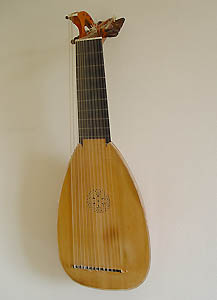 Louis Pernot owns and plays regularly in concerts many lutes and theorboes.

But the one he mainly plays is a a "baroque lute", that is to say tuned in D minor.

This lute has 13 rows of strings. It thus allows forays into 18th century German music, but is modeled on a French 11-row lute and has its sonic aesthetic.




It was made especially for him and according to his instructions by the great Swiss factor Jacob Van de Geest.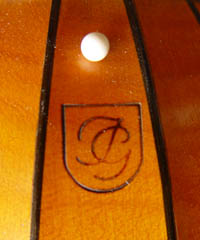 His lute is mounted with gut strings. This is usual today for high strings, but rarer for all the basses which are for him also in gut for the basses as was done at the time.

This rarity is explained by the fact that today, the gut strings that are found on the market do not give satisfactory results for bass strings.

Benefiting from research and a unique process invented by Charles Besnainou, he himself extended this research and devoted hundreds of hours to the development and manufacture of his own strings.

The strings generally used by Baroque lutenists today are strings spun metal. Their problem is that they have an extremely long resonance time (of the order of ten seconds). The low gut strings of modern commerce, on the contrary, give a muffled sound, making them unsuitable for a clear polyphony.

The strings used by Louis Pernot have the particularity of making a sound sufficiently clear, and of having a relatively short resonance time (of the order of one or a few seconds). Analysis of the signs of performance in 17th century music shows that this corresponds precisely to the time of resonance of the strings of that period.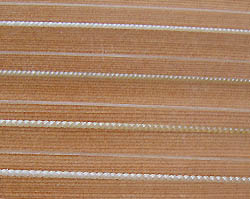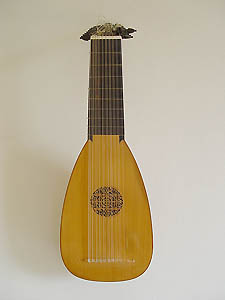 Louis Pernot also uses for his pleasure or in concerts a number of other lutes he ownes:
A "pre-baroque" lute, that is to say with 10 rows of strings, tuned to the "old tone" in G Major, allows him to play Renaissance music. It was made by Mathias Durvie and was restored by Charles Besnainou.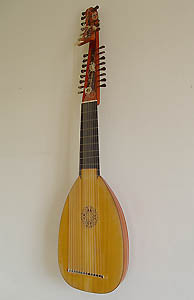 An Archiluth built for him by Jacob Van de Geest (it is the last instrument he made before his death) can also be tuned with the first two "swallowed" strings and then allows to play the pieces for theorbo alone like those by Robert de Visée. Louis Pernot is also one of the rare lutenists today to play these pieces on a double-string theorbo.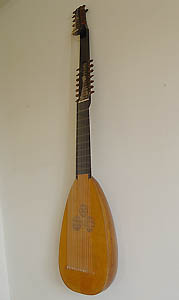 A theorbo made by Mathias Durvie, restored by Charles Besnainou. It has a larger scale than the previous one, it also allows to play solo pieces, and has more power to play in continuo.
And then the youngest: a magnificent 7-row "renaissance" lute made by the great Canadian maker Grant Tomlinson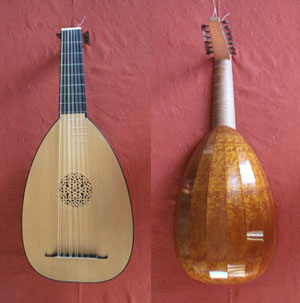 And finally to take a foray into the nineteenth century, a pretty old romantic guitar built by Lacôte, but it's just for fun because the technique is quite different..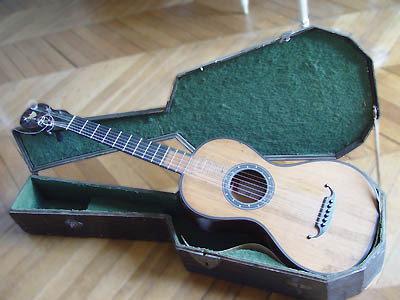 Home | Biography | Instrument | Researches | Recordings | Press and critics | Last recording | Teaching | Links
Contact me: